Props to JoeMyGod for this one...
"If you believe that what drug abusers need is to go into an effective detox program, then we should likewise put active homosexuals through an effective reparative therapy program.
The bottom line here is that, biblically,

those "who practice homosexuality" should come under the purview of the law

just as much as those who take people captive in order to sell them into slavery." --Bryan Fischer (emphasis mine)

And to think my last post was on Anne Frank and the suppression of literature in our public schools. Today, I read that yet another ignorant demagogue wants to send homosexuals to prison for reparative therapy. Is the fact that the Nazis called for the same thing lost on these idiots? Apparently, or they wouldn't spout such nonsense.
My next question is, who the hell do these people think they are? Bryan Fischer is unequivocally calling for a theocracy, openly and without any sort of shame. Subject to Biblical Law as Civil Law?! In these United States? Bryan Fischer, if you read this, YOU CAN GO FUCK YOURSELF! And so can the rest of the fuck-tards who follow his thinking.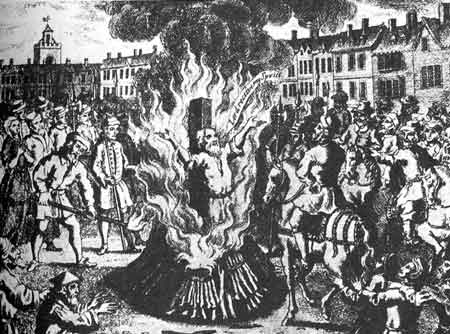 I daresay that I haven't been quite so angry and simultaneously annoyed over anything in a long time. I suppose it should come as no surprise. Oh sure, you read this sort of thing all the time from some crackpot troll on message boards, or blogs. But this guy is on the radio, people actually listen to him, he has a platform, and what he is advocating is an overthrow of our democratic system. Our Constitution doesn't allow the sending of people to prison for thought crimes, or crimes against a religion. If Bryan Fischer wants theocracy, he can go live in fucking Saudi Arabia. I keep telling these ignorant bastards that, but they don't get it. Probably because they have the critical thinking skills of a slug. And that's an insult to slugs!
If you think this doesn't affect you because you're not gay or you don't know anyone who is, remember that in Germany, lots of people thought that what was happening didn't affect them because they weren't Jewish, until it was too late.
First they came for the communists, and I did not speak out—because I was not a communist;
Then they came for the trade unionists, and I did not speak out—because I was not a trade unionist;
Then they came for the Jews, and I did not speak out—because I was not a Jew;
Then they came for me—and there was no one left to speak out.
&nbsp&nbsp&nbsp&nbsp&nbsp&nbsp&nbsp&nbsp&nbsp&nbsp&nbsp&nbsp&nbsp&nbsp&nbsp --Martin Niemöller

I've probably said it before, but I'll say it again, in the Middle Ages people were subject to civilian law for religious "crimes" which were what we would now call thought-crimes. We're talking like Orwell's
1984
here. Orwell wasn't writing solely about the future, he was drawing on the past. People could be dragged in before the Inquisition, in what amounted to a kangaroo court, convicted of heresy after interrogation, (see: torture) for not *believing* what they were told they should believe by the Church. They were then, in what amounts to a mockery of morality and justice, "relaxed" or turned over to the secular authorities for punishment. This meant burning at the stake in most times and places, though later it might amount to hanging.
Make no mistake, this is exactly what people like Bryan Fischer want. They want to be able to kill people for not conforming to their version of Christianity. They will never say it outright, not until they're in a position to carry it out, but they're getting bolder and bolder all the time. When we're to the point that they're willing to openly push for incarcerating people for not believing as they do, we're on a dark and dangerous path as a country. We can't let the demagogues drag us back into the Dark Ages...
"As nightfall does not come all at once, neither does oppression. In both instances, there is a twilight when everything remains seemingly unchanged. And it is in such twilight that we all must be aware of change in the air however slight, lest we become unwitting victims of the darkness."
&nbsp&nbsp&nbsp&nbsp&nbsp&nbsp&nbsp&nbsp&nbsp&nbsp&nbsp&nbsp&nbsp&nbsp&nbsp --Justice William O. Douglas